18000CMH Eco-Friendly Air Cooled Dehumidifier Export to DDW UAE
Kholee Blast successfully awards 2 units of Eco-friendly Air Cooled Dehumidifier from Drydocks World Dubai for blasting painting application. Because of high temperature and high relative humidity in UAE, heavy work and time limited, they must need dehumidifiers to control temperature and RH during blasting painting. It is a necessary equipment for shipyard, marine offshore.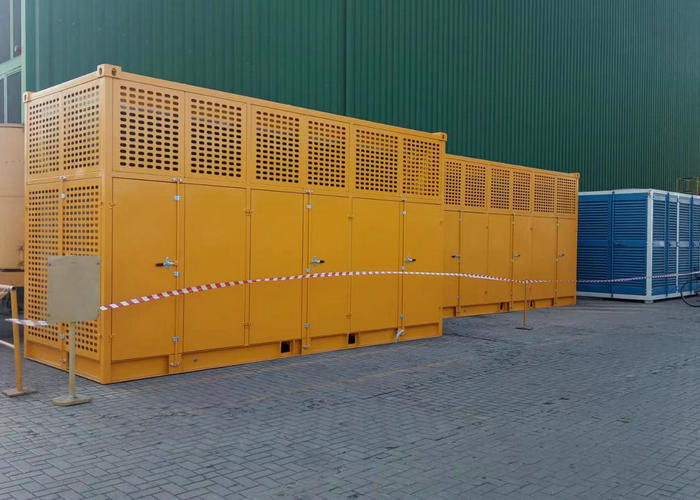 If the temperature and RH is high, the steel surface will be rust again within 2 hours after blasting. For special coating, the steel surface of such problem is not qualified for painting. Therefore, they need to stop working when RH is high. It will be headache for shipyard or marine offshore to finish the project in time.
Therefore, Drydocks World Dubai placed an order to our company of 2 units eco-friendly air cooled dehumidifier 18000CMH with R134A refrigerant. R134A is a eco-friendly refrigerant and is no harmful to ozonosphere. Now R22 (FREON) refrigerant is forbidden in many countries. The air cooled dehumidifier can provide cooled and dried air at Temp 25±3°C,RH≤45% and the steel surface after blasting will keep no rust or oxide layers within several weeks. The shipyard or marine offshore no need to stop work or do blasting again before painting. This will help Shipyard or Marine Offshore control their blasting painting procedure according to schedule.
We sincerely hope our 2 units of eco-friendly air cooled dehumidifier 18000CMH will work well and support the shipyard to finish their blasting painting project in UAE.