Pneumatic Recovery Type Blasting Room Exported To Australia
Kholee Blast awards new order of KL-PSF120704WF Waffle Floor Recovery Type Blasting Room for our clients from Australia. It is used to clean steel structures, beam, pipes, welding parts etc. By manual blasting, it can get Sa2.5 surface quality and qualified by painting.

Consists of Waffle 'W' Floor, Plenum, Cyclone Shots Separator & Dust Collector.
The "W" Module section waffle floor offers a unique means of abrasive recovery. In conjunction with the abrasive reclaimer, a most efficient ventilation system is provided. This has quite a few outstanding advantages. A simplified design combining down draught ventilation and pneumatic conveying in the same air movement. Only one moving parts, the fan, eliminating the need for many mechanical parts in the conveying of the media and dust, dramatically reducing costly maintenance, breakdowns and parts. The pneumatic conveying system in conjunction with the abrasive reclaimer, air washers the abrasive media before re-blasting occurs ensuring exclusion of dust and foreign matter from the abrasive media during the blasting cycle.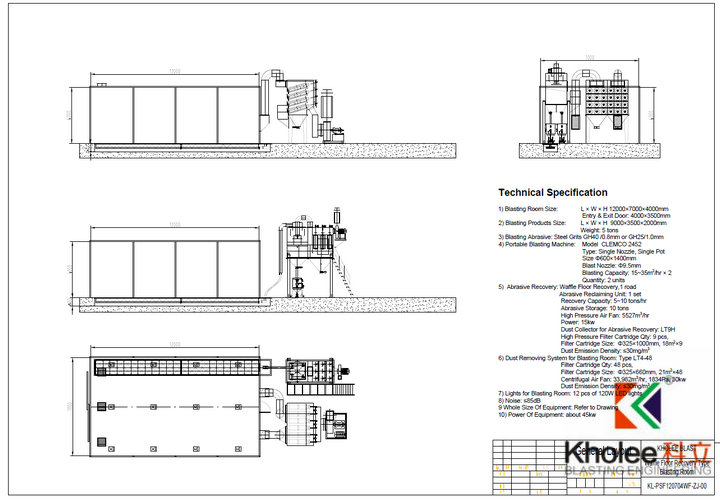 We sincerely hope we will have bright future of cooperation and win more clients from Ecuador, South America.
More information, please visit www.kholeeblastpaint.com