37KW Abrasive Vacuum Recovery System Export to Indonesia
Kholee Blast awards an order of KL-VR-37 abrasive Vacuum Recovery system from a client in Indonesia. It is used to recovery spent blasting abrasives like Steel Grits, copper slag from ship ballast tank after blasting.
The equipment is comprised of KFM vacuum pump, 37kw electrical motor, cyclone, dust collector, abrasive collecting tank Φ1300×2700mm, vacuum hose 1 unit, grit hose 1 unit and electrical control system etc.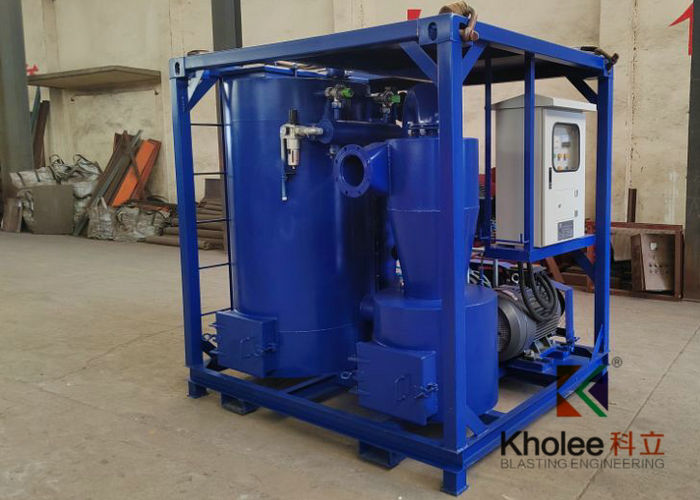 I hope this business will bring us more cooperation in future.
Specification of Vacuum Recovery System 37kw, please refer to https://www.kholeeblastpaint.com/product/KL-VR-37-Abrasive-Vacuum-Recovery-System.html
More information about Kholee Blast, please contact us:
YANCHENG DAFENG SANXING MAHCINERY CO., LTD
- KHOLEE BLAST
Add: Dalong Industrial Park, Dafeng District,
Yancheng, Jiangsu, China 224100
Tel: +86-139 1469 8671 & +86- 1391469 6211 (whatsapp)
Email: kholeeblast@gmail.com
Website: www.kholeeblastpaint.com