Roller Conveyor Shot Blasting Machine for Pipe Spools Exported to Indonesia
Kholee Blast awards new order of KLH2016-12 roller conveyor Shot Blasting Machine for pipe spools, pre-fabricated pipes, welding structures, beams from our client In Indonesia.
The client in Indonesia specializes in blasting painting service. Now they provide blasting painting service to pipe spools, prefabricated pipes in oil & gas industry, Before our client adopts manual blasting booth to do blasting to pipe spools. It is of high labor intensity, low productivity, high cost; After discussion with our company, we suggest them to use roller conveyor shot blasting machine to clean pipe spools & pipe lines with high productivity, low operation cost.
We sincerely hope we will have bright future of cooperation and win more project from our client in Indonesia.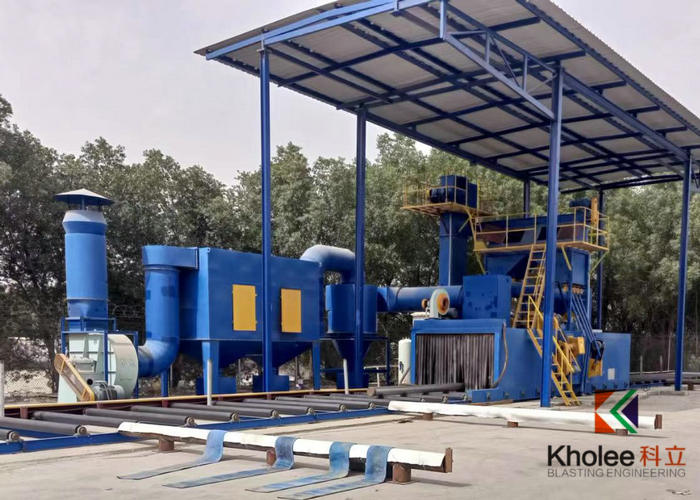 Specification of KLH2016-12 roller conveyor shot blasting machine, please refer to

https://www.kholeeblastpaint.com/product/KLH2016-12-Roller-Conveyor-Shot-Blast-Machine.html
More information about Kholee Blast, please contact us:
YANCHENG DAFENG SANXING MAHCINERY CO., LTD
Add: Dalong Industrial Park, Dafeng District,
Yancheng, Jiangsu, China 224100
Tel: +86-139 1469 8671 & +86- 1391469 6211 (whatsapp)
Website: www.kholeeblastpaint.com