New Technology Used in Casting Shell Removal - Shot Blasting
There are many methods of removing casting shell, insulation and sand from casting products including impact, waterjetting, shake, shot blasting etc. Shot blasting is a surface treatment process using high velocity metal abrasives to impact the surface of metal products, which can obtain excellent cleaning and surface preparation.
The system includes shot blasting chamber, blast wheel (high velocity type), workpeice lifting system, vibrating conveyor, bucket elevator, magnetic separator, air wash separator, dust collector, Vibrating Screen Separator & electrical control system.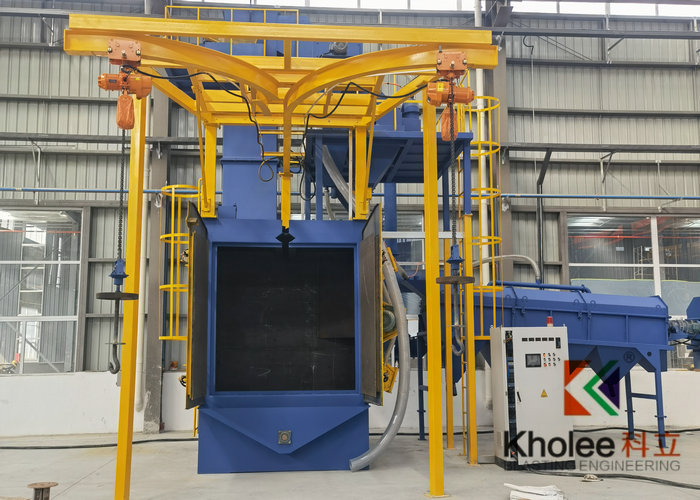 Shot Blasting Used for Casting Shell Removal in precision casting, sand casting, lost foam casting
● Remove Sand from Casting
● Remove Casting Shell & Insulation from casting
● Prepare Surface for coating, cutting, maching etc
In general, shot blasting concentrates metal abrasive at high speed (80~110m/s) at the surface of casting thereby remove casting shell due to the metal abrasives strong impact.
System features & benefits by shot blasting for casting shell removal from Kholee Blast
● Shorten Work Process Flow: no need manual shell removal or shakeout
● Reduce Loss of Steel Shots
● Reduce Labor Cost for Cast Shell Removal
● Save Electrical Energy
● Reduce repair cost compared with traditional shot blast m/c
● Reduce blast cleaning time & improve productivity
● Save Operation Cost & improve production profits: compared with traditional work process flow, the Shot Blasting Machine from Kholee Blast special for casting shell removal will save operation cost. All cost related to new technology of blasting from Kholee Blast will be around USD100,000.00~ USD120,000.00 based on casting production 15tons/day. (When labor cost and material cost are different, the result will be different)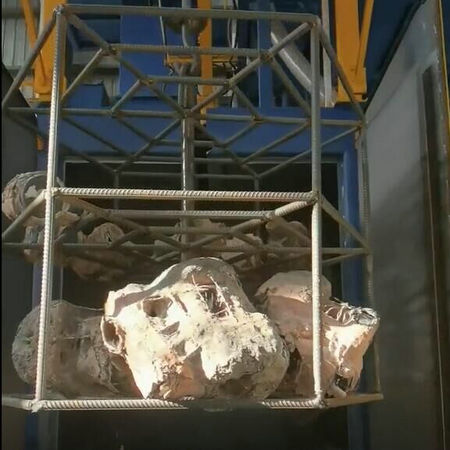 As a professional manufacturer in China, Kholee Blast designs and manufactures shot blasting machine for casting shell & insulation removal, which is specially for casting workshop.
More information about Kholee Blast, please contact us:
YANCHENG DAFENG SANXING MAHCINERY CO., LTD
- KHOLEE BLAST
Add: Dalong Industrial Park, Dafeng District,
Yancheng, Jiangsu, China 224100
Tel: +86-139 1469 8671 & +86- 1391469 6211 (whatsapp)
Email: kholeeblast@gmail.com
Website: www.kholeeblastpaint.com www.khoeeblastech.com