Overhead Monorail Shot Blasting Machine Exported to UAE
Overhead Monorail Shot Blasting Machine to clean Steel Cylinder and Air Tanks Exported to UAE
Kholee Blast awarded new projects of KLQ386-6 overhead monorail shot blasting machine from Naffco Flow UAE. The blast cleaning machine is used to clean steel cylinders, steel bottle and air tanks in different size. By shot blasting, it can remove rust, oxide layers, old paint films and prepare qualified surface for painting.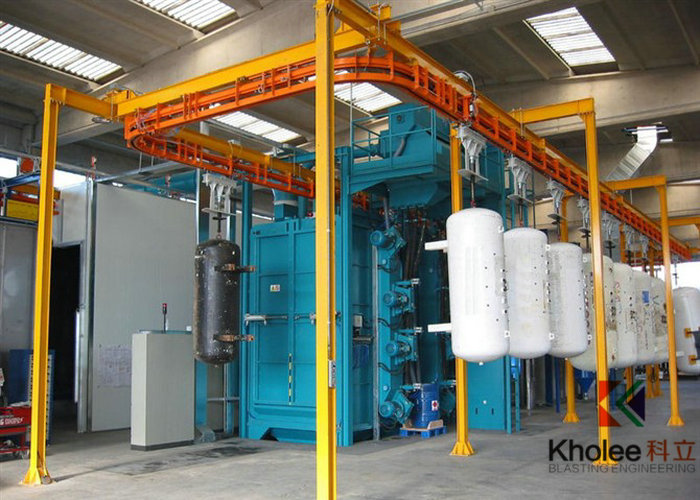 NAFFCO Flow Control provides a complete solution for construction projects, along with the customised system design and supply for the unique projects.
Since its inception, NAFFCO Flow Control has been continuously striving through its research and development to find out the ever changing needs of the market and cater to the same, with the help of its carefully selected vendors. The product portfolio offers a wide, unique & exclusive range of innovative, efficient and eco-friendly products.